A nourishing broth is a must to make it through winter for me these days. Is it because I am a little older? Is it because barometric pressure affects my back pain from an accident I had (refer to Podcast for the story)? Or is just deeply comforting and grounding to drink in warm nutrients around mid-day, when the energy dips, and the desire for a sweet treat to pick the energy back up hits. I think it is all those things in honesty.
Those reasons and then lets add the Holidays full of indulgences of all kinds! This is a great little tasty cup of warmth to have in your refrigerator for something not indulgent but grounding and nutritive!
I do my food prep for my family on Sunday's. This is a non-negotiable for me as the weather here in Colorado becomes cold and snowy. This broth has been on my list for the last month. It is such an amazing thing to have in your refrigerator as a soup base, or a quick warm cup to nourish the mind and body. I also have been enjoying it as a flavorful way to cook without oil.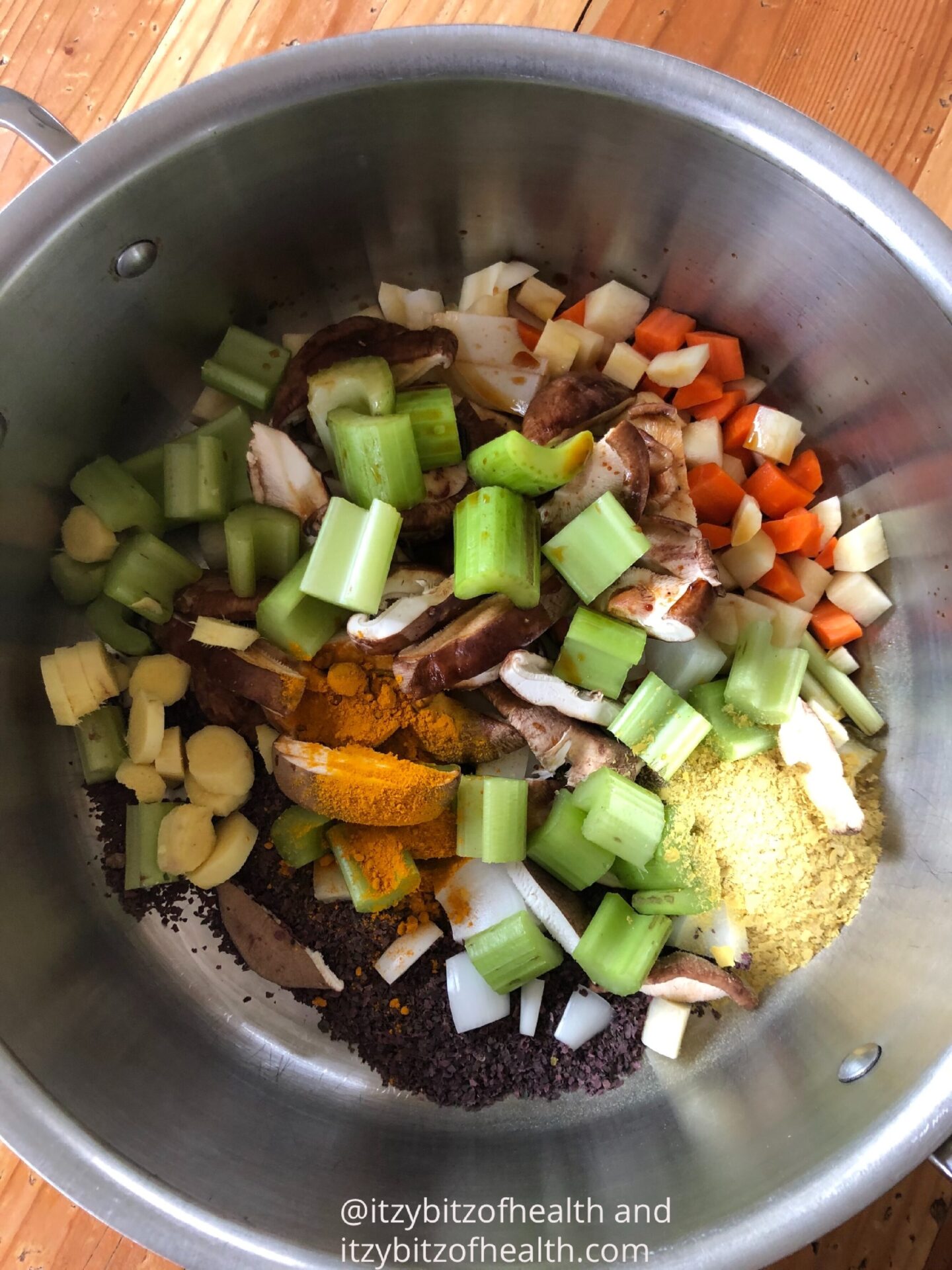 I have been through many broth recipes, as my tastes change. I like to switch things up and experiment. Lemongrass base, bone broth, herbal mixtures of Reishi Mushrooms and Astragalus Root. I love them all! The most recent broth I am enjoying, after reading Fiber Fueled by Will Bulsiewicz, is his Biome Broth. Great for balancing gut health and it is super tasty in the sautéing of veggies instead of using oil!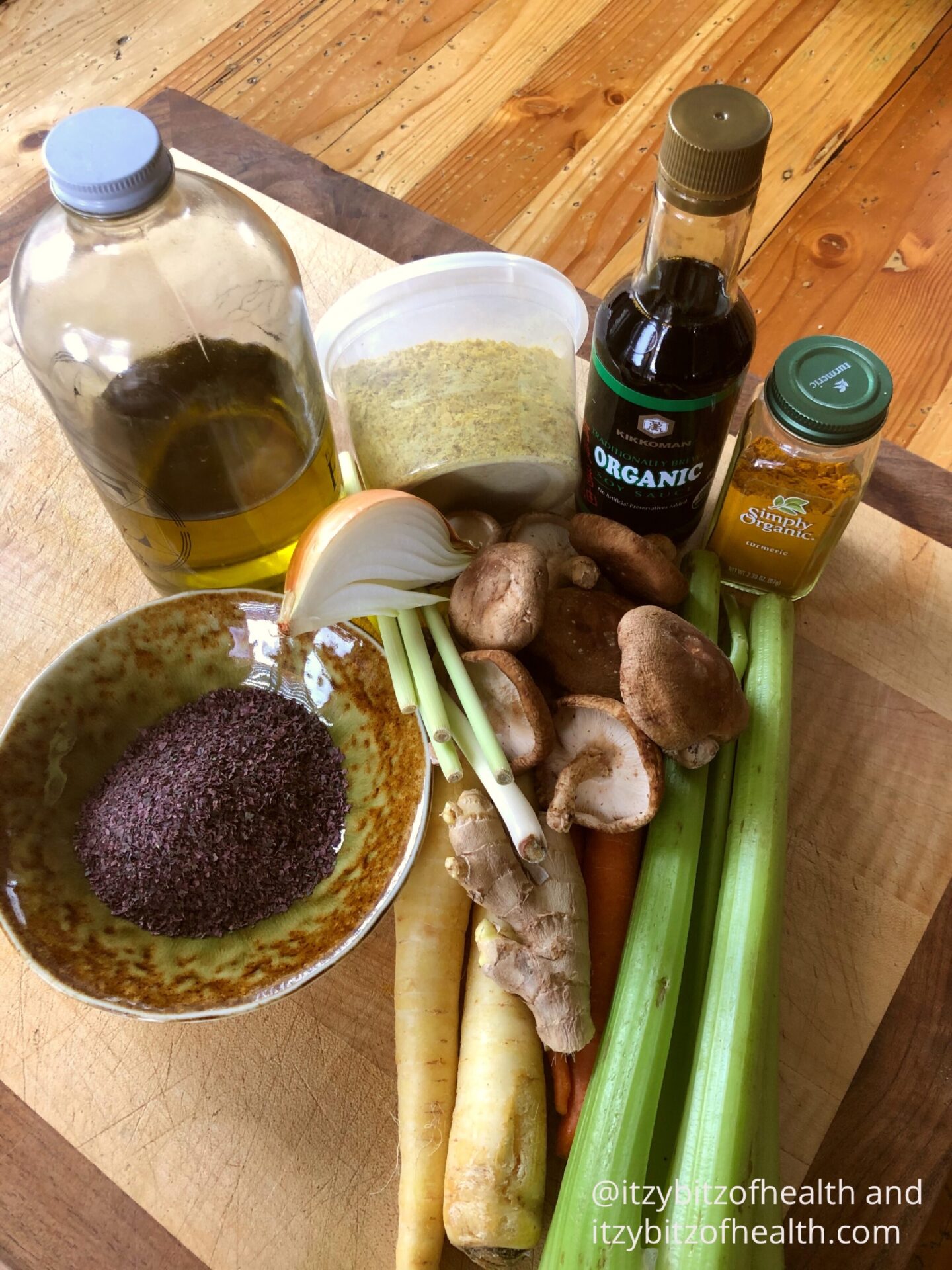 The recipe is posted in Recipes. There you will find measurements and ingredients. That being said I am very much of a "throw it in the pot" if it sounds good and healing to my belly, kind of girl. I almost never make the same pot twice. I go with my gut and what it is telling me! Sometimes I'm feeling like my digestion is sluggish and needs more ginger, other times my energy is low and more Kombu for a micronutrient boost is needed. The beauty of this broth is it is immune building, and helps to combat inflammation. It is also just a tasty and nutritive broth to curl up with during these cold months ahead!